Poet#39;s Voice crowned in Queen
I am not entirely clear on what all CoreAnimation does and does not do, but I'm wondering if it and RIUI are not related at some level....
I voted Time Machine. I'm not even sure I'd really use it. But it's a neat idea, and the implementation looks to be nothing less than stunning.


These were my top two as well. I just didn't have quite enough information on how Core Animation is actually set up to vote for it. It's also hard to get real excited about a developer-enabling feature, but it could certainly lead to some cool apps. It's also great that they're eating their own dogfood and using it to code Time Machine.

Time machine was my vote mostly because of its wide appeal. This looks awesome, and if it is as effortless as it sounds, may even be a reason to buy some NAS storage and hook it up at home. The demo I saw was simply amazing.

Great work apple. Now get those Core 2 Duo chips in the iMac and I'll be all set. :)
---
queen elizabeth ii coronation
http://www.apple.com/quicktime/qtv/mwsf06/
---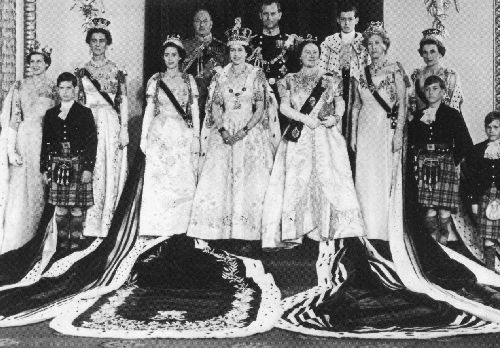 Queen Elizabeth II.
barkomatic
Mar 31, 03:38 PM
Keep in mind that Google tightening up Android and forcing handset makers to adhere to certain guidelines is primarily a problem for the *handset makers* and carriers--but not consumers.

I couldn't care less what problems Verizon and Motorola have if the end result is a beautiful and functional device. If not, I'll buy something else.
---
queen elizabeth ii crown.
Been on Lion for the past month and I can't see myself going back to Snow Leopard.
---
queen elizabeth ii coronation
Blackberry playbook = The IPad 2 killer - you heard it here first.

...and last, at least as far as the spec war argument goes. You're grafting a computer-shopping mentality onto a tablet market, and people don't think of tablets as computers. People don't buy tablets based on specs, and the spec difference between current or impending offerings it not what will define the user experience.
---
queen elizabeth ii coronation
chrono1081
Mar 31, 03:46 PM
Let the Apple fanboys begin patting each other on the back, and taking something and running wild with it.

By the end of this thread, it'll be impossible to decipher what the original story was about.

Why does everyone start with the "Apple Fanboy!" BS? Its not necessary. You realize this is MacRumors right where if you say something nice about Apple you're a fanboy but you can insult Apple all day and be labeled as giving a fair opinion.
---
Queen Elizabeth II
I should have become a lawyer.

Easy money at this point.
---
queen elizabeth 2 crowned.
WOW, leopard looks so promising

Time machine and mail enhancements with notes and to-do's would make it all worthwhile for me. I was actually working on to-do's from mail myself as I needed it so bad. Time machine looks like the best solution to the backup/versioning problem I've ever seen. Wow, again! Can't wait.
---
queen elizabeth ii crowning.
gregorypierce
Apr 11, 02:31 AM
Wow. You'd think a FCP Users group would be able to track down a halfway decent graphic artist to make their banner graphic...


It probably looks great when in motion on a TV screen.....


hey I tried :)
---
Queen Elizabeth II is crowned
I'm speaking about estimated Q1/11 to Q4/10 numbers (the est. Q1/11 numbers is what that news was about...). And what about reading the graphs I posted yourself? :rolleyes:

I like how you completely ignored the part of my post that proved your claim to be wrong. :rolleyes:
---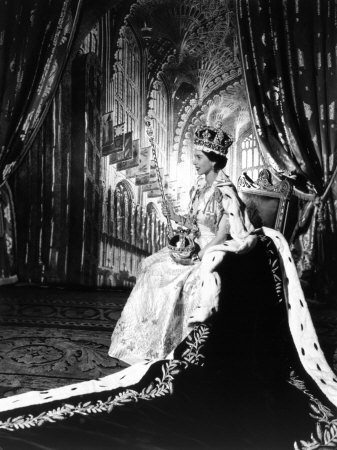 queen elizabeth ii coronation
Intel isn't forcing anything. Mac Book pro's are using Sandy Bridge AND have a separate graphics chipset. :rolleyes:

Again, let me be a broken record :

Intel forced nVidia out of the chipset business, making the choice of IGPs for OEMs be Intel or Intel. Now we're back to square one, where IGP = suck. When nVidia made IGPs, at least they made half-decent ones.

The 320m is an IGP, same as the Intel stuff. Except it doesn't suck.
---
queen elizabeth 2 crowned.
The dev is dead, too old to program anymore, or has long ago moved on to other companies and hobbies, etc. Maybe the source code depends on the PowerPlant framework, or is on a floppy disk that the dog chewed up. But thousands of Mac users still like using the old application a lot better than any of the new cr*plets.

Maybe you'll volunteer to rewrite a new app as good or better, in every regard, for free?

I'd love it if the people who say "PPC needs to die" and "PPC: the end is nigh" would rewrite every PPC application I use. They'd prove their point and I'd get a nifty application that hasn't been updated in 5-6 years.
---
queen elizabeth 2 crowned.
lsvtecjohn3
Apr 6, 02:21 PM
Wirelessly posted (Mozilla/5.0 (iPhone; U; CPU iPhone OS 4_3_1 like Mac OS X; en-us) AppleWebKit/533.17.9 (KHTML, like Gecko) Version/5.0.2 Mobile/8G4 Safari/6533.18.5)

Motorola doesn't "get" tablets yet, but the G1 didn't sell well either. Let's look at the market again in two years, I bet it'll look a lot different.

Cell phones and tablets are completely different. Unless some of these other manufacturer can get their tablets cheaper than the iPad I don't see that happing. The carriers are the ones are subsiding a lot of Android phones free with contract and BOGOF. Even if you can get a tablet subsidized for $299 with a two year contract I still don't know if people would be willing to spend $30 at the end of that contract thats over $1,000.

Another reason also is that the Xoom only has something like 20 Apps made for tablets where the iPad has over 65,000. You also have power user that see no need in a tablet right now.
---
when was queen elizabeth ii
Sigh. The iPhone is still gaining market share. Not losing market share.

You're wrong. Apple is losing marketshare for over 2 years now. Just because they are selling MORE iPhones doesn't mean they are gaining marketshare. The market grows much faster than the iPhone sales. Have a look at Nokia: In Q4/10 Nokia sold almost 7 million more smartphones but they lost about 10% marketshare. In Q1/11 Apple lost about 2% marketshare despite the fact that they sold about 2.5 million more iPhones. Just read the latest GfK numbers (needs registered account), it's all in there. NDP numbers for Q1/11 will be released next week if you trust them more.
---
queen elizabeth ii coronation
maclaptop
Apr 11, 04:51 PM
Where are all these bs claims coming from? Why wouldn't Apple release it in June as always?

I believe there are several factors at work causing this most likely time frame.

1) The effects of Japans disaster on parts supply.
2) Internal issues at Apple regarding more than one model being undecided.
3) Final touches being added to iOS5

Frankly I'd rather have a delay if it meant that Apple's going to make this one their best, most well debugged iPhone to date.

Their is no substitute for excellent final checks through quality control.
---
queen elizabeth ii crowned.
Another way Apple could do it is just to elongate the Mini's case to make it just as svelte vertically, only slightly wider. Could you take a run at that one Dan==?

[...]

That's exactly what I was thinking, it would fit in with other home audio/video components--or in my case, replace them. I've played around with it, but I obviously don't have the skills that you do. ;)

Ok, here goes. (Quick pass)
http://img161.imageshack.us/img161/3350/macminidblwidepk4.jpg
Eeek. Not so sure I like that.

Hmmm... maybe with just one slot?
http://img54.imageshack.us/img54/4436/macminidblwideunislotvr9.jpg

A little better. I personally prefer the taller narrower one, though.
---
queen elizabeth ii crowned.
Consultant
Apr 19, 02:06 PM
What annoys me even more is that Apple always seems to make these claims that they made such and such first, and that Windows is copying Mac OS.. What annoys me is if you know a bit of the history you'll find that Apple copied Xerox interface, with permission of course, but it's not like they came up with it first..

Now they are making another claim that Samsung is copying..

WRONG. A lot of modern GUI elements are INVENTED by Apple:

http://obamapacman.com/2010/03/myth-copyright-theft-apple-stole-gui-from-xerox-parc-alto/
---
when was queen elizabeth ii
rezenclowd3
Nov 25, 09:49 PM
I hated Shift, it seemed to me to pretend to be a sim, at the same time acknowledging it was an arcade game. I can't stand AI that will try to get revenge anyway, as that should be black flagged. Race clean or gtfo IMO. If one happens to drive dirty accidentally online, do your own stop and go but let the offended gain your place. If you CAN'T pass cleanly due to skill, always get out of the way like you are being lapped, DO NOT try to defend.
---
queen elizabeth ii crown
Is Leopard going to take advantage of the 64 bit Dual G5?
---
nickspohn
Apr 25, 04:08 PM
If you notice, Congress has been conspicuously absent since sending off a letter to Steven P. Jobs.


Actually they haven't.
---
hobo.hopkins
Apr 25, 01:50 PM
"a perfect storm", "overreaction", "typical for the us to sue.."

... sorry, but in what ways do I benefit by having apple track my whereabouts to the day and meter? why isn't there an opt-in (apart from the general 'eat **** or die' TOU) or at least an opt-out for this? why is it so easy to access the data?

... apple deserves to get a beating for this.
they're known for focussing on the user in terms of design and UI of theirdevices... they should also make the step to focus on their users best interest in terms of privacy and freedom, rather than their own greed.

You're right in asking why there isn't a way to opt-out of the collection or clear your past history more easily. To say that it is an invasion of privacy is just false, however, because the information remains private. Only those with access to your phone or computer can see the information.
---
applefan289
Apr 6, 01:36 PM
:apple:

That's all I have to say.
---
Lord Blackadder
Mar 24, 02:25 PM
I'm not the one leveling unfounded, sweeping, non-cited accusations of racism, but I guess that doesn't bother you. Color me surprised.

I'm not going to to hold up this discussion with it any further, and while I stand by my general assertion it was slightly rash for me to inject it here. Another day perhaps.
---
PeterQVenkman
Apr 27, 09:03 AM
Encrypting the existing database and giving us the option to get rid of it. Sounds fine to me.
---