Poison Sumac Pictures - - Fall
there's no reason not to switch to Core 2 Duo as they sell for the same price as Core Duo and are drop in replacement.. the only possible reason for the delay is supply shortage.. it's not unusual to see PC vendors announce new processors even though they are unable to ship them at that time, but at the same time they keep options for the older model, which ships instantly.. Apple thinks differently, they will announce the update when they're ready to ship and starting that day they cease selling the older models.. I think thats fair.. the only difference is that they don't make announcements several weeks in advance..

Apple has no reason not to follow Intel's speed bumps, because on each speed bump the prices shifts towards the lower models, in other words Intel keeps the prices the same but speed bumps at every level.. if Apple does not update, they're keeping extra money in their pockets..

as for the updates, I'm curious wheter it's gonna be just a processor switch or wheter they will also move from ATi to nVidia as they did in iMacs.. ATi is now owned by AMD and maybe somehow Apple bets more on nVidia because of using Intel processors only.. also I don't expect MXM slots for video cards for the same reason there's no processor socket in MBP, they ough to keep this as tight as possible..

I personally don't care about DL SuperDrive, but as they managed to fit it into same 1" thick 17" model, they should do it with 15.4" models too..

what I miss absolutely the most is WSXGA+ resolution in 15.4" and WUXGA in 17" - make that an option, it's so easy to do so - the displays are bog standard and can be exchanged w/o any redesign..

I'd be in for a model with lesser GPU like X1400 or Go 7400 because it would save battery life and run cooler.. and for those who don't play - just perfect..

otherwise I'm pretty much content with MBP..

let's see..
---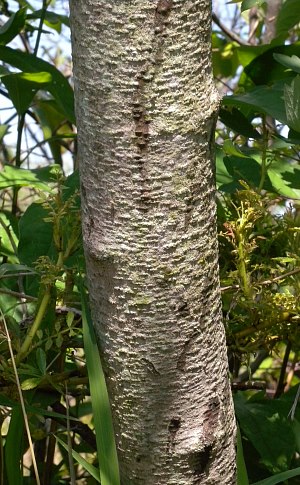 Generally, Poison Sumac is
Okay, the guy I talked to seem pretty good. He just said he can't guarantee that they are even going to get the phones on the 24th. Thats what worried me. He said he couldn't promise me that they will have the phones on the 24th.

The way our DC knows to send us phones on launches is by how many we pre order.

For example for the evo launch my store pre ordered 10, so we were guaranteed to get 10. We also got some extra based on how many pre orders we took, so we got 15 total. The 5 extra were gone within the 1st hour. About 1/2 the pre orders were gone by 10, then the rest of the pre orders came in randomly throughout the day.

As a company we had 10k we could pre order. Once all the stores reached that limit, pre orders stopped. Then we had a different allocation of phones that were sent to stores based on how many preorders they did. I would imagine apple will have us in waaaay better position than just 10k for 4500ish stores.

One thing to be concerned about though if you are on the west coast is if we have say 25k to pre order from, the other 3 time zones have a 3 hour jump on those. All the pre orders could be gone by the time the west coast stores open. Pre order early, and pre order often!!
---
poison sumac rash images.
Seems like a pretty big slap on the wrist. Wonder if this is true....
---
pictures of poison sumac rash.
myemosoul,

What district/area is this?

I am in central NJ and counting on some
stores around here to get a few...hopefully.
---
poison sumac vine. mild poison
There's nothing to fear about Apple making FCP less than professional.

The thing to understand is that NLEs never change their basic structure of how editing works, i.e moving clips in the timeline, trimming, etc. Look at Avid - it hasn't changed much at all since the 90s because they know if they did, they would lose their base of users. Avid came in the early 90s, and FCP came in the late 90s. FCP is an improvement to the Avid idea of NLE editing, and it's a good improvement. That's one reason why it became popular. Sure, the GUI might change but the basic way of working will not. After Effects is a good example. The GUI looks totally different than it did on version 5, but you can still work basically the same.

I don't understand what people mean by FCP lagging behind Avid and Adobe. In the last couple years, FCP has been making strong gains in Hollywood. WB, 20th Fox, Paramount have all used FCP on major movies. I worked as an AE on one of them. Professionals like FCP, many movie editors I know like FCP, major post houses use it, and I'm sure after tomorrow we will like it even more.

If anything, FCP has become less of a consumer app and more of a professional one. Hollywood wouldn't have thought of using FCP in 1999 on version 1, but they're using it now. It's become more professional over the last ten years.

With the new technology of thunderbolt, 64bit support, and multithreading support, in addition to iPad support, we should see an awesome upgrade tomorrow.
---
Like Poison Sumac, our other
TangoCharlie
Jul 20, 11:27 AM
Somehow I doubt that Intel would change thier roadmap for/because of Apple. They are probably one of their smallest customers :P

I did say that it was WILD speculation. Maybe I should get a job at ThinkSecret?! :rolleyes:
---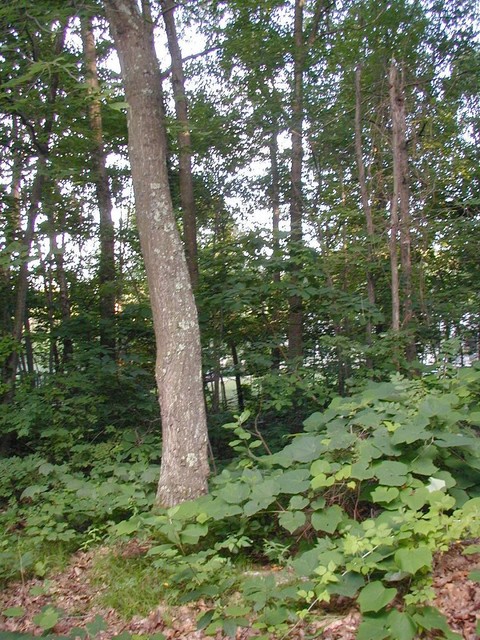 poison sumac tree. poison
I'm glad rosetta is going away. Maybe the dev will finally update the app.

The dev is dead, too old to program anymore, or has long ago moved on to other companies and hobbies, etc. Maybe the source code depends on the PowerPlant framework, or is on a floppy disk that the dog chewed up. But thousands of Mac users still like using the old application a lot better than any of the new cr*plets.

Maybe you'll volunteer to rewrite a new app as good or better, in every regard, for free?
---
Poison Sumac (Toxicodendron
faustfire
Sep 13, 12:54 PM
A bit pointless given that no software utilises the extra cores yet. But nice to know, I guess.

A lot of 3d programs will use as many cores as are available when rendering.

And I would say that the next versions of many programs will be better suited for multiple core processors.* They are way too common for software developers to ignore them any longer.
---
poison sumac.
Silentwave
Sep 14, 11:00 PM
One thing's for sure, Intel appears to have learnt a great deal from the Netburst fiasco -- how not to do things, if nothing else. Unfortunately, they still estimate ~50% of processors shipping in 1Q2007 will be netburst-based (mostly Pentium-D).

It is a shame, but sadly those are the real cheap chips right now. The good news is that they'll change those over soon enough with more Allendales, then millville and so on and so on taking on more segments of the market.

I think as they transition to 45nm we'll see more and more Core chips, simply because they'll want as much manufacturing to be on the new process as possible, and they don't need to scale the D's etc. down to it.
---
The new bark on poison sumac
I got an 03 Lotus Elise :rolleyes:

Its a nice car, i just have no use for it. Idk if there are Lotus-only races later on so i didnt sell it yet.


I noticed in my garage that theres an option for sharing cars online. I havent read the GT5 manual so i have no idea what it does, but i assume it would allow my PSN friends to drive my cars if i'm not using them. I shared my Citroen, if someone is logged on later check the Online tab of your garage and see if its there. Just dont put too many miles on it ;)

Keep that Lotus, you can use it for the British Lightweight race.
---
poison sumac rash. poison
Enough with all the damn secrets. What other company keeps you in the dark about their products?! I've noticed a lot of people get tired of the same old waiting game with the iPhone and go ahead and get something else. Sometimes they like it and stick to the brand instead of Apple. This secrecy strategy was good at first but now it's starting to work against Apple.
---
poison sumac rash photos.
And once again people give Apple a pass for something that is clearly an issue.

You mean to tell me that Apple, a company that seems to release fairly solid software, "neglected" to test that when disabling an option called LOCATION SERVICES, that it actually disabled location checking properly? Are some of you really so Jobsian?

Call a spade a spade. There's no possible chance this was a mistake. They got caught. They should not be given a pass over it. If a user opts to disable Location Services, they were working under the false impression that their location was no longer being tracked. Seems mighty shifty to me. Doesn't matter how much data might have been user-identifiable. This sounds like something Google would do, not Apple.

Not really. Although location services does not delete the log when you turn it off, it does cease to record to it. I don't see what the problem with that is.
---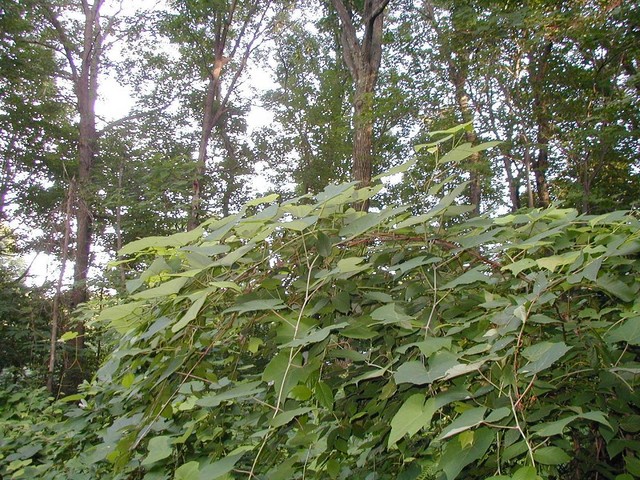 poison sumac. poison sumac
Time Machine: the attempts to say this was done before with VMS, System Restore or Shadow Copy are pathetic, and those who made the comparison should be ashamed of themselves. Of course it isn't a completely new idea: it's been something that people have wanted to do for years. As far as I can see, Apple is the company that first demonstrated a practical version of this feature that an ordinary person could use. I predict that Microsoft's implementation will be a complicated mess that regular users find opaque and will not use (just like System Restore is).


Er ... you right click on the file, select properties, and then just click on the previous versions tab.

MS has actually put it where most people expect to find it; I thought they might put it on the actual right-click menu, but I honestly don't think that it's going to get used enough for folk to want to have it in their face all the time.

Oh, and MS doesn't need a separate drive for it to work. If the Apple Time Machine ( :rolleyes: ) really does need a separate drive, then it sounds as if Apple has probably just skinned a version control system it pulled from the open source world.
---
poison sumac pictures of
Wirelessly posted (Mozilla/5.0 (iPhone; U; CPU iPhone OS 4_3 like Mac OS X; en-us) AppleWebKit/533.17.9 (KHTML, like Gecko) Version/5.0.2 Mobile/8F190 Safari/6533.18.5)

How does Rosetta hold back forward progress exactly? It's just small extension for the OS. It's not like it's Classic.

It's crap that is no longer needed.

Stuff that can be cut out but isn't, holds back progress. Progress = cutting and more cutting and then perfecting what's left over.

Rosetta isn't necessary to run today's apps (or even apps released over the past 2-3 years.) So it needs to go.
---
pictures of poison sumac rash.
LethalWolfe
Apr 10, 04:59 PM
Wirelessly posted (Mozilla/5.0 (iPhone; U; CPU iPhone OS 4_3_1 like Mac OS X; en-us) AppleWebKit/533.17.9 (KHTML, like Gecko) Version/5.0.2 Mobile/8G4 Safari/6533.18.5)
Are you sure you understand what is happening here? Apple is presenting at the FCP Users Group Supermeet, no one is getting booted from the NAB show!
Booted from NAB? No. Booted from the SuperMeet? Yes. Like I said before, I hope that those who signed up before the 'Apple take over' will still have a chance to see the presentations that have been displaced.

Now step back for a minute and THINK what are the members of this group interested in?
Obviously they are interested in more than just FCP because the SuperMeet was a successful event prior to Apple's take over.


Lethal
---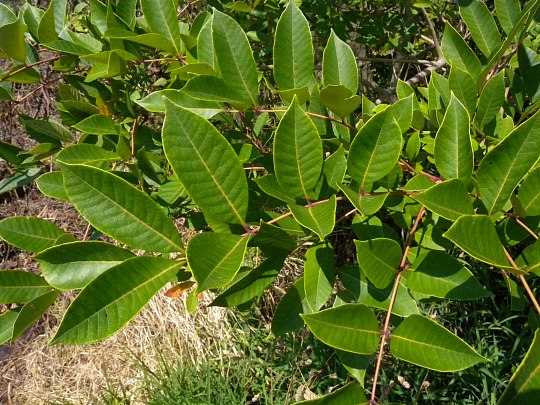 Because Poison Sumac is
raymondso
Sep 19, 08:51 AM
the apple store is still going very healthy now
does that mean no update today?
---
Re: Poison Sumac
jonnysods
Mar 26, 01:15 PM
I love Snow Leopard, really love it. Of course there are a few things I want to change in it, but I really enjoy using it and it seems to be the most light weight OS I have used for a long time.

I'm going to hold off on Lion a little. I think it's the iOS marriage that is making me hesitant for now....

And I remember the issues when people jumped from Tiger to Leopard. I don't want to be one of those posters!
---
poison sumac rash pictures.
brepublican
Aug 7, 11:28 PM
Woah! This is heavy stuff. Lot of eye candy in Core Animation :cool:
---
Photo of Non-Poison Sumac
Who says Apple has to piggy-back off of another carrier? Let's not forget the large distribution center Apple bought some time back. Maybe the delay in the phone has more to to with that.

Steve holds grudges. While I think the Rokr was more of a market test, he won't go back with Cingular. We all know if Apple is going to do anything they are going to do it right - with Steve calling the shots.
---
SevenInchScrew
Nov 12, 08:01 PM
We've been given release dates for this game before, so until this game is in my PS3 and I'm actually playing it, I don't believe them. ;)

It will be nice to actually USE my PS3 again, though, so bring it on Sony.
---
craig jones
Sep 13, 01:10 PM
The OS takes advantage of the extra 4 cores already therefore its ahead of the technology curve, correct? Gee, no innovation here...please move along folks. :rolleyes:

As for using a Dell, sure they could've used that. Would Windows use the extra 4 cores? Highly doubtful. Microsoft has sketchy 64 bit support let alone dual core support; I'm not saying "impossible" but I haven't read jack squat about any version of Windows working well with quad cores. You think those fools (the same idiots who came up with Genuine Advantage) actually optimized their OS to run in an 8 core setup? Please pass along what you're smoking. :rolleyes:

How do you know these things? Is Windows' 64-bit support sketchier than OS X's? Of course not. OS X has little 64-bit support and none at all for Intel. Windows also supports far more than 2 or 4 cores (although there are license restrictions). Windows has run on far more than 8 cores for a long, long time. You realize they have an actual presence in the server market, don't you?
---
When will you people realize that Obama is not in charge? You're not in charge either. Corporate interest rules the USA, Libya has 2% of the world's oil supply and a lot of companies have interests there. No one intervened militarily in Rwanda or East Timor. You guys can continue to have your little left vs right, conservative vs. liberal distraction of a debate, meanwhile the real people running the show don't give a rat's ass about any of it.

It's a known fact the Obama Administration monitors MacRumors forums for a populist read on issues... ;) Yes I agree business is in charge colored by perceived economic end-results.
---
Cougarcat
Mar 26, 02:23 PM
You may get your wish soon. It appears that Lion will be Step 1 in the blending of the two OS's. A bridge. Step 2 may very well be the one & only Apple OS - based on iOS.

There's too much money in the volume sales of iPhones & iPads for Apple to focus on anything else.

Ridiculous. Mac OS X and iOS can never merge because their UI paradigms are completely different. Why don't people understand this?

And on what computers would iOS apps be developed on of Apple were to can the Mac? iOS may be much more popular, but the Mac is more popular now than it ever has been and still makes then plenty of money.
---
An update isn't going to make me go out and by a macbook or macbook pro. I'm waiting for leopard.

This is quite about how I feel. Waiting for Leopard and the following MacBook Pro revision, meaning waiting summer 2007. Then I would try to sell my PB G4 and buy a MacBook Pro. But I guess that if the MacBook Pro would get a very good update in the next weeks, I could be tempted for Christmas� :D
---