lack and white photography
BlizzardBomb
Sep 1, 12:15 PM
Oh, I think disposing of the chin would be desirable and might be possible.

Getting rid of the chin would require an external power supply like the ACDs unless you want a power supply sized blank space on the screen :p
---
#heart#photography#lack
iJohnHenry
Mar 19, 03:57 PM
(Jesus, BBC reporting septics have fired 110 Tomahawks already, at $1 million each.

Raytheon shares will be on the up soon).

(plus the Brits have fired some)

Nice edit. CNN was first. :p
---
lack and white photography
JunBug119
Nov 26, 10:44 PM
Hate it when a coworker shoves me an order form and I feel obligated to purchase something.
http://img.photobucket.com/albums/v328/BurningSensation/ChocCaramelCrunchPackage2.jpg

Tennis elbow sucks
http://img.photobucket.com/albums/v328/BurningSensation/mueller-adjustable-elbow-support4521300.jpg

For my netbook
http://img.photobucket.com/albums/v328/BurningSensation/logitech-n315-lapdesk-156-notebook-cooler-dc939-000182.jpg

For the mentioned netbook cause I hate using the trackpad
http://img.photobucket.com/albums/v328/BurningSensation/Microsoft-Wireless-Mobile-Mouse-4000-with-BlueTrack.jpg
---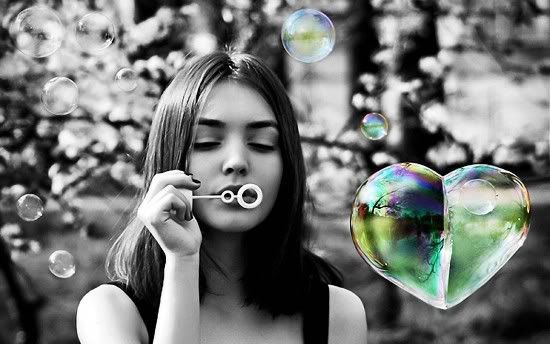 -lack-and-white-photography-
Griffin Reveal seems nice, plus very customizable. Switcheasy Colors, i love Switcheasy, but the silicone, I just don't like silicone. The Luxe is probably the same protection as the Griffin.

Out of the three, I would suggest the Griffin.

I am waiting for something else from Switcheasy, maybe a TRIM or Rebel.

Thanks for the input! I looked at the Iphone 4 TRIM, and I have to admit, it sounds pretty awesome. It's just a shame that I can't wait for them to release something similar for the Touch, but the Reveal seems fairly close to it.

I bought and really like the Griffin Formfit. (http://www.griffintechnology.com/products/formfit-touch4g#)


P.S. It sounds like a good case for you hkim1983!

Hm, I had actually not seen this before. Does this case offer protection to the glass if it were dropped face-down? I'll keep it in mind, thanks.
---
Heart Love Black White Picture
iJohnHenry
Mar 20, 06:41 PM
Please quantify that. Homeopathy might make you feel better about your cold, but if you're persuaded to rely on it rather than chemotherapy to cure your cancer, you'll be in for a shock.

Lots of little good placebo outcomes outweighed by pretty serious consequences I'd bet.

Hang about for a moment. I think you have struck on something brilliant.

We let them trust God to cure them, from a disease He has allowed them to acquire, and there will be less of 'them', in the long run.

I like this line of thinking. Mother Nature would be amused.
---
Heart lights quot;
first pair of decent headphones.
grado sr60i
http://www.opticaudio.co.uk/images/Grado%20SR60I-2.jpg
---
lack and white photography
Delicious-Apple
Nov 30, 11:34 AM
A Touchscreen device is what I would like to see with the iTV (iTablet, Video iPod or iPhone). The beginnings of a device that can sync/serve every area of your digital life.

Leopard Features and iTV Companions:
iChat with the remote desktop features in particular
Bonjour, iCal, iSync, .Mac, iLife, Front Row etc

Video iPod/iTablet:
A touch screen Chameleon that acts as a remote control, Video/Music iPod, games controller and much more.

* Check your email on the way out of the office,
* View your Nike+Apple Stats/Report for the day,
* Dock the device in your car and listen to some music to unwind as you drive home,
* Walk through the door and automatically sync with iTV (and your Mac which is acting as a server),
* Collapse on the sofa and challenge your kids to a game (iTV or Mac based games of varying complexity). Turn your portable tablet landscape and it becomes a controller,
* Dock the device next to your mac for recharging, drag and drop new software components for added functionality.

Apple could add other hardware components such as lighting/home applicance control, wireless speaker systems, digital iPhoto frames; the list goes on FOREVER!

Software Add-Ons (iTunes style) would become the big sellers. Add lighting control functionality, game controller functionality, music functionality, email, basic photo editing. It's a DIY computer made up of modules.

It may take a few years of drip feeding for us to get there but I'm waiting, impatiently!!! :D
---
lack and white photography
BlizzardBomb
Sep 1, 11:58 AM
My guess: 17" dropping to $1,099, 20" to $1,499

$1,999 with more hd, a gig of ram and, hopefully, (i do doubt it though as well) a nice gpu (at least as bto, unlikely though for the imac).

I'd order one right away! :cool:

$1,999 is pushing it a bit IMO. :)

I highly doubt they would killl it off. I think they'd drop the price on it which would make it even more desirable for standard consumers with a budget. Sort of a, why get the mini when I could just pay a bit more for the iMac 17" kind of thing.

Good point, although the suffocating the Mini would be a problem. If the updated Mini is decent enough it should be able to survive though.
---
Beautiful Black and White
Here is the College setup, I will eventually upgrade to the Logitech Performance wireless mouse. What is seen in the picture:

27" iMac
11.6" Macbook Air
Blackberry Tour
PS3 Slim
Xbox 360 Slim

Picture taken with iPhone 4

Through the door seen is my bathroom and right behind me is my bed and closets. Pretty cozy room but I think I have positioned everything to make the best of it.

EDIT: I just hooked my iMac up to my tv to play movies/shows etc. on but I ran into one problem. I cannot turn my iMac display off and keep my tv on. If anyone knows how to do this please let me know asap!
---
lack and white photography
A bit off-topic, but why haven't car manufacturers created hybrid cars that use a diesel engine + battery? There are lots of petrol-electric hybrids, but not diesel. :confused:
---
Love Heart Black White 1
hansolo669
Feb 27, 08:14 PM
No offense taken anyway... I am more mature, I am not into Intel Mac stuff yet. Still find the challenge to keep this old machines working. And they worked fine with minimum upkeep.

If ever apple will decide to switch to another processor I might find the interest to take on Intel Macs and collect... :D

And it is not the only PPC machine that I have...

hahaha, a true collector collects what is obsoleat for the simply fact of owning it. if i had more mony my room would be a mac musum :D
---
Black and white photography
I also hate to hear people moan about how inconvenient a standard transmission is during stop and go traffic; I mean it's not that bad

For most passenger cars in the U.S., an automatic transmission is standard - indeed, a manual transmission isn't even available for many (if not most) cars here.

As for being "not that bad," you might not think so; for many of us, there's a noticeable difference, one we can appreciate.

People are just too willing to sacrifice the fun of driving for convenience.

I used to think driving was fun, but that was many years ago. I absolutely loathe driving now. Whenever I go somewhere with my wife, she drives.

To me, driving is a necessary evil; if I'm at point A and I need to get to point B, and nobody else is going my way, then I'll drive; otherwise, I won't. I positively hate it, and I gain no joy whatsoever from it.
---
Black and white photography
batitombo
Apr 21, 10:58 PM
This is what I think about this: http://youtu.be/O6b9P963jW8?hd=1
---
Love, Black and White,
but Adobe is looking better by the day.

So, you're telling me you're a masochist? Seriously, though, I watch screen casts of how to do things in Premier and After Effects every time I wonder what things might be like elsewhere and they always make the apps look completely unusable. Everything is a vaguely named selection on a huge popup and you have to choose several of these to do what you want-- I understand what people mean by "it takes a lot of training".... I'm sure it does to use products like that.

Everything I'm seeing here makes this sound like a major leap forward in edting-- just the automatic audio sync on import is a huge thing. No need to go buy plural eyes. Which means if my on camera mic is not appropriate I don't have to worry about the sync hassles of capturing audio with a recorder.... and that's just one of a dozen features like that.
---
lack-and-white:
miloblithe
Sep 6, 09:30 AM
Comparing the prices of the new iMacs and the Mac mini is absurd. The killer
feature of the mini is its form factor. Wake me up when you can use an iMac
as a file/download server placed in your desk drawer.

Fair enough, but what about those of us who want to buy a general purpose computer? (Probably most people)
---
Photobucket lack and white
this is the error i get. if you guys cant help at all ill make a new thread :)

not sure just off of that info. what system are you running it on? tell us what you did to get it going

I'm almost there! 50k left to go!

nice! keep it up!
---
stock photo : Love heart
Well, you just made my point better than me. Of the millions of Macs sold, how many are to customers needing correct color and really care about the finer details of the monitor's specs?
*snip*
I have both the Dell and the Apple cinema display 20".
*snip*
But who cares? A very small percentage of Apple's market cares or could even tell the difference.


And that percentage shoots up when you take into account only the Pro style Towers. And it's a shame your Cinema display is showing age sooner than I would think it should. Still, in my own experience with color reproduction and accuracy in Photography, the cinema displays I have used have exceeded my Dell 2005. In regular computer use I wouldn't be able to tell them apart (aside from the back light bleed on the Dell).


If Apple has been all about getting "switchers" and trying to persuade Windows users that Apple and OS X is better, than why is Apple ignoring that market with their monitor offering? You said so yourself, these are "PRO" monitors. Because they want you to buy iMacs. That's an extremely limited choice if you ask me. Oh, I can hear the fan boys now, screw you if you don't care about color seperation and the finer details of image quality. Go buy your $hi+ dell and get off of this board.


Do you see any fan boys making posts here? I see some people here that are ignorant of the way monitors work and yet are trying to pass opinions on Apple/Dell/LCD market as gold though.

That's the issue though, currently Apple doesn't sell a consumer computer that either doesn't already come with a monitor, or where you aren't supposed to already have a monitor.
the MacBook and iMac both have screens built in, the MacMini, if you saw any of it's advertisements or presentation, is meant as a direct replacement for a PC box. i.e. bring your own mouse, keyboard and monitor. I as well as another guy have already said this though.

It's a problem, still, I want too want Apple to sell a consumer level monitor. But Apple certainly doesn't have to enter that market if they don't want to. Besides, the market for a cheap 17" monitor is TINY. You're talking Mini owners (who don't already have a monitor) maybe a few laptop owners, and...? G5 owners? If you're plugin a $150 LCD up to a G5 you should be shot :P Unless you are running three at once or something.

Apple sells a consumer mini, but not a consumer monitor? Why not? You all are hammering away at the professional quality of this monitor. But I have both the Dell and the Apple and they look about the same to me. Actually, before Apple updated their monitors the 20" looked terrible next to the Dell. (I have both generations) And are the "Pros" who need that color perfection buying 20" monitors? Probably not. 23" and 30" would be my guess. So why have a high priced 20" display?

Many professionals run Duel 20" screens. In fact I see this setup far more often that a 30" screen.

So all this hupla about color correction is making my point. Apple wants you to buy an iMac and they keep their monitors price high and limit their computer offerings to give you the incentive to buy one.

wow wow wow. You just me on that logic jump. Apple sells some high end systems to Professions in industry that demand at least a certain standard. Apple also sells other computers. Apple Sells monitors that are aiming at (hitting is another matter) those professionals that demand a certain standard. Apple doesn't currently sell any other monitors. How is that proof that Apple is trying to personally screw you out of your cash?

Since that's all they sell they are making a good profit off of them. Don't get me wrong, they are nice computers, beautiful even, but what if I wan't something more flexable? Maybe a little more expandible. My choice is a $600 mini (not too flexable or expandable) or a $2400 Mac Pro. Big Difference. Oh, that $1499 price spot fits nicely with an iMac however. See my point?


Yeah, there is a gap, and I do see it as a problem. No one in the entire thread is disagreeing with that. You ideas on why there is a gap is viewed a little bit more negative than I would, but whatever.

If they lower the price of the 20" any more it will cut into their sales of 20" iMacs. And that is why it's hovering close to $700 and not $200 or $300 cheaper.

Another huge jump in logic based on no facts and stretched assumptions. Do you know what Apple takes home at the end of the day from each monitor sale, each iMac sale, and each Mini sale? Can you provide that data to back up any of your conclusions? It sure would go a long way in getting anyone to side with you on that point. However, until you do, I'm going to say this one more time:
Cinema Display = Pro quality Display (I don't give a hoot if your eyes can't see it, the components alone show it, and that is what cost money to make not your eye sight)
Pro Quality = not cheap, don't go looking for a $200 monitor for pro work.

And for the last time, I'm still waiting for someone to show me a display that matches the Cinemas tech specs and qualifications and also cost downwards in the $400 range that people keep speaking about. Because until someone does, I'm inclined to believe, based on my own looking, that Apple is right with the industry on this one (or close) and all our whining on cost means jack.

So, comfort yourself all you want that you have a "pro" quality monitor. If that makes you feel better parting with $300 then go for it.

In light of that little sarcastc jab, the irony is that you are one of, if not the only user, to have admitted to owning a 20" Cinema display in this thread so far :rolleyes:

[quote]I doubt you could tell the differnce with both monitors sitting side by side. I have both and I can't realy see a $200 - $300 price justification, at least at the low end. Oh, I'm just a poor consumer, not a "pro", so I should go buy my crappy Dell and be happy. Right?

I'll just quote myself on this one...
[QUOTE=Earendil]You seem to be coming at me as if I stand on some high ground, when in fact I own (as stated in my signature) a 20" wide Dell monitor
So just trust me when I say that the difference in my Photographs, and Photo editing on my Dell vs an Apple monitor is different, and a noticeable difference not just in color, but in back lighting and change in color based on viewing angle. When I'm surfing the web I don't notice/care, or playing games, or just about anything else. And since I don't make money on my photos, or do too much printing, I went with the Dell because the price/benefits ratio did not justify the Apple monitor. I wish Apple had provided a consumer level monitor for me to buy, it would go far better with my Powerbook, but they didn't. I'm not going to discount their current line up just because I can't afford it, and I don't think you should discount it just because you don't understand it technically.

But if you had been following the thread you'd know that about me already...

But if Apple really want's to get people to switch in larger numbers they need to offer a little more choice at a competitive price. A nice quality 20" monitor competitvly priced to go with that mini or a mid-range tower. I'm asking Apple to drop their price on their monitors $200 and offer a $1200 - $1500 tower. Is that asking too much?

No, you are asking for two very different things here.
1. You are asking Apple to produce a consumer level monitor that you can afford and falls in line with the market. I think everyone agrees with this idea, whether there is a large enough market for Apple to justify it (only Aple costumers would consider them) is up for debate.
and...
2. You are asking Apple to drop the price on their Pro displays without giving a reason (all your reasons apply to a consumer LCD), nor have you provided a similarly speced display to show that Apple is out of line with it's pricing.

There are large difference between a Mini and a G5. Just because most people wouldn't notice it doesn't mean it isn't there. Just relax and trust me that in two properly functioning displays, Apple's monitors are very good, and imho should never be compared to Apple's displays unless you are trying to convince a consumer (who can't tell the difference) not to buy it and buy an alternative display. I have done this before. Just like you'd never compare a Mini and a G5 unless grandma was thinking about buying a G5 to surf the web with...

~Tyler
---
lack and white photography
Get some goddamned control man!

LOL If only it were that easy.

I bought the MBP because suspiciously my PB G4 decided to die on me right around that time and I, of course, rationalized and used it as an excuse with myaself... and now I kick myself in the butt for it too because 1 week after I bought my MBP, Apple released the 17" MBP for the same price I paid for my 15".**kick*
---
lack and white photography
Is anybody surprise by this?
Seriously we knew this all along.
Plus, what surprises me is that Microsoft did no TV advertising for the Zune at all. So many people out there have no idea it even exists.

Zune has no chance until they have an integration like ipod and itunes have. Maybe in Vista they will have a chance to get that but my feeling is too late for them.
Apple will not let down and I am pretty sure before spring we'll see updates across the ipod line and maybe finally the widescreen ipod.
---
Very minor one: instead of the spinning wheel, now it actually says "Updating..." when, um, updating. :D

http://cl.ly/5pct/img.png
---
One more thing... they'll change the name from iMac to Mac, bringing a perfect symmetry to their product line-up:

Mac
Mac Pro

MacBook
MacBook Pro

symmetry, shmimmetry.

I liked things better when the names were all over the board and unique.
---
picklescott
Jul 19, 12:20 AM
An article regarding this is now front page on Netscape's home page.

http://www.netscape.com/
---
gr8whtd0pe
Nov 25, 11:31 AM
http://ecx.images-amazon.com/images/I/51nDv9cslWL.jpg

:D
---
what is really their big trainwreck is still Opel. Their "bail us out ... no wait .. yeah bail us out .. not on your conditions .. we are ready to sign the deal any minute .. except we are not" theather they played with the german government tarnished their brand for years to coem especially in the heads of workers and lower middle class

I think blame can be put on both sides. The German government was being unreasonable. It was that GM needed to find an investment partner. GM was fine with that. But, then the Germans changed it to they had to sell majority stake in Opel. GM still went along and found a company to do it with. But, then the Germans didn't like that the company would be open to selling Opel back to GM. That was BS and an EU official agreed that it was BS. What also didn't help GM's case was their Chapter 11 reorganization which setup a new board of directors. New GM's CEO Fritz Henderson( who was a carry over from Old GM) was willing to go through with the sale no matter what. The board disagreed which then caused the board to fire Henderson and put Ed Whitacre as CEO which he stopped the sale of Opel knowing Opel was important to GM's success in Europe. So obviously, the Opel mess wasn't exactly good PR.

GM is doing reasonably well in Asia, and they have placed much of their small-car design duties into the capable hands of the Koreans - a wise move in my opinion. Many Americans speak proudly about "buying American" when they own a Chevy, but most cars these days are international efforts. The diesel Cruze is a Korean design with a little Opel input and an Italian engine, assembled in the US (in the case of US-market Cruzes).

Almost everything is a global effort these days. The only product not going to see the effects of global development most likely are full size pickups. Everything else is moving to a global effort. The Buick Regal is the Opel Insignia( I love the US media. Before the Regal came out in the US, they went over to Europe and drove it and they loved it. Then they drive it on US shores, and all of a sudden they start panning it? :confused: ). As you mentioned the Cruze is Korean developed with input from Opel and GMNA. GM's latest RWD platforms( excluding the Y-Body) can be traced back to their Holden division( Sigma, Alpha, and Zeta).
---