Justin Bieber sent out invites
...why do you want the wireless? I have seen one (maybe two) ideas that caught my eye; but not enough too change my opinion on the negative cost/benefit impact including wireless as envisioned by many here would have on my beloved device.

Blue sky on wireless? Think a device which works out presence of others, and can connect safely.

Imagine being able to *share* (not stream, but share) your tunes with others on a "I'm interested in your... can I share/get that from you).

Being on the tube/commuting for ~ 1 1/2 hours a day or so and seeing >6 ipods through glancing for white buds alone, the possiblities are huge.

What are net connections used mostly for (in terms of Mb up/down) It's P2P. There wouldn't be any roaming charges, any peak rates. You could do it in a lecture room, whilst you were studying, or having coffee with friends (sharing tunes, rather than listening )

Think one big interacting social darknet :D Think virality without PC's needed.
Someone has a cool tune, and it could replicate exponentially!

For more benefits: Linking up to USB wireless receiver chips - you can wireless move files to/from PC.

Hands free driving - using changeable function paddles/butons on the steeering wheel. Hell - You could have a HUD of iTunes on a car soon (or at the very least, hook it up to those screens in the back of those orrible 4x4s )

In terms of illegal possibilities, think discogs. The amount of music you'll bump into increases a lot, so the rarer stuff might be out there. You could strike up a friendship with someone who had say, the entire back catalogue of (insert your fave band/movie/TV series). People could be walking lossless discographies of current artists. A discog of an artist is at most probably under 10Gig, so for a >60Gig player...

Who needs radio when you can stream? You could get it to actively hunt for a MP3 id tag genre - rock/pop, or highly rated artists. You could have the function to hunt for certain artists/songs...

That's another reason why I want wireless.
---
justin bieber eyes. to pick
I'm wondering if Apple would kill off the 17" if they did introduce a 23". I'm pretty sure now that the manufacturing cost difference between 17" and 20" is quite small.

I highly doubt they would killl it off. I think they'd drop the price on it which would make it even more desirable for standard consumers with a budget. Sort of a, why get the mini when I could just pay a bit more for the iMac 17" kind of thing.
---
justin bieber birthday party
smileyborg
Apr 2, 07:02 PM
I really like this ad. Maybe this will be the new direction of Apple's marketing?
---
Justin+ieber+irthday+
NO... they do not "have it already".
It's still in the opposition phase. No registration has been granted.
Image (http://sites.google.com/site/wjohnstone/appstoretm.jpg)

Learn how to read TESS and understand the coding.

Apple is filing a preemptive lawsuit against Amazon.
This is perfectly normal for anyone who is going through the trademark process.
The lawsuit's merits will be determined by the outcome of the opposition phase from the USPTO.

Now step away from the keyboard. Thank you for saving me the time to post this.

There is NO trademark yet.
---
justin bieber birthday
lordonuthin
Mar 23, 04:50 PM
yes, congrats to designed for 1 million points!

and congrats to you, whiterabbit for 11 million points!

but why is it not showing you hit 11 million points for the team?

Thanks.

I don't know? :confused:
---
Justin Bieber Birthday
swingerofbirch
Aug 29, 03:24 PM
I also think that making the mini bigger makes sense. I mean the Cube was a wonderful design and a few times larger than the mini.

Both of them have external power supplies, which from an esthetic point of view isn't the most pleasing. A larger design could potentially include an interal power supply, although it might make it a good deal nosier, I'm not sure.
---
Justin+ieber+irthday+
steve2112
Feb 22, 09:46 PM
That has changed. The Cummins, Powerstroke, and Duramax now have to meet the stringent emissions regulations. Why do you think they cost $8K now compared to the $3-4K before the new emission laws?

I thought anything with a GVWR of over 10k lbs was exempt from those standards. I know they are exempt from CAFE fuel economy standards.
---
Justin Bieber sent out invites
thanks. when it gets colder here, i'll start doing the bigadv units again. then the points should really add up. if they keep the units going.

way to go dude!

hey, congrats to you for 6 million!!
---
what Printable
Great ad! Glad to see something new from Apple.
---
justin bieber birthday
RaceTripper
Jan 2, 04:52 PM
MINI John Cooper Works 2009
Mods include OZ Alleggerita HLT wheels, Yokohama Advan Neova tires, and Alta CAI & turbo inlet hose.
Makes around 230 HP (which is not bad for 2600 lb. curb weight).

http://racetripper.com/images/JCW/JCW-20090605.jpg
---
Justin Bieber Custom Birthday
a BTO option would be great.

i'd pop one in if i could afford it- it would be damn useful considering the amount of data i need to archive making films... :rolleyes:
---
Enginejustin bieber mp
I'm right at 28 minutes with a MacPro 2.66 octo but I'm not currently running bigadv units because I keep having to shut down to swap hard drives, bigadv units don't restart once you have stopped them. One of these days I'll get some time to consolidate all of my files... then I won't have to shut down so frequently:p

Haha. I wanted the 2.66 octo but couldn't justify the price jump (and still somehow managed to justify the quad-to-octo jump, but that's another story). Of course my times tend to deviate, during the days it's just under 33 minutes but now and then a bit of Aperture work comes in and needs CPU attention.

I haven't noticed that bigadv units do not restart. Mine seem to restart just fine the few times I've shut FahCore down, continuing from the same frame. Does it affect the points awarded or so? Good thing I can usually bunch in the updates, last time it was a few software updates and a third HDD :rolleyes:
---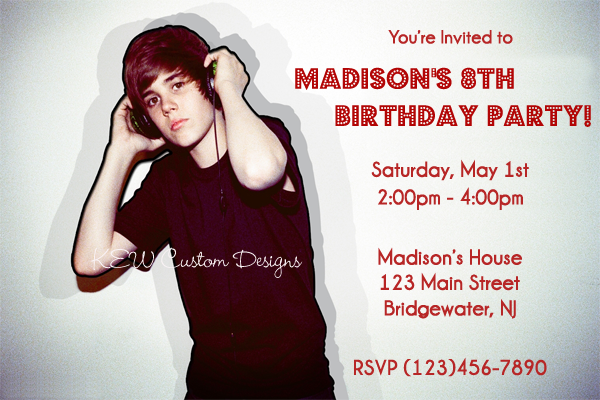 Custom Justin Bieber Birthday
They are fine on my 07 8 cores Mac Pro. Even light encoding is fine...

I also have the terminal going with 6 tabs, each running folding on another machine. I worried about iTunes because I had heard that it took quite a bit of cpu, but not for me it doesn't seem to have any effect on folding.

interesting. well i might get a mac pro someday. my homebuilt machine is a big hassle and i'm not there to work on it. i would rather have a computer that i can fold and use regularly
---
Than what is justin biebers
BenRoethig
Aug 29, 04:49 PM
Exactly!!!
I media center like this would sell like crazy... small, simple and elegant. Just imagine how many switchers you would get at the same time.

I don't know about switchers, but it should be a success in the home entertainment center/ media PC market.
---
Justin Bieber Custom Birthday
rubaiyat23
Jul 15, 08:00 PM
Are you sure this drive isn't for Professional Disc for Data media as used in the Sony XDCAM machines?

http://www.tapeonline.com/store/XDCAM_FAQ.asp

It too, is based on Blu-Ray, but with a protective casing a la DVD-RAM.
---
JUSTIN BIEBER BIRTHDAY PARTY
GeekLawyer
Apr 12, 08:19 PM
That was pretty funny. It looked on Twitter like maybe 9to5mac had sorta tricked AppleInsider into announcing FCP7. (2 years after the fact.) Apparently there's a lot of "borrowing" of stories between the two sites.
---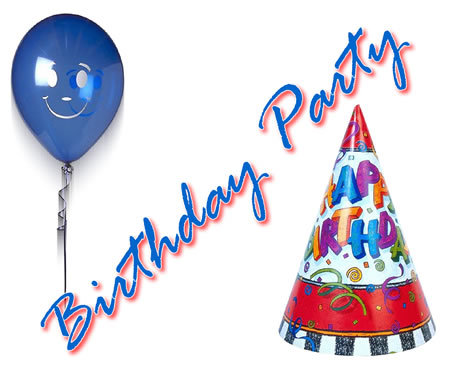 justin bieber birthday
end the classic? Please no! It's great for storing large libraries, uncompressed music/complete music + video libraries and you are able to use it without looking. iOS is fun to look at, but the ipod app is terrible and can't replace tactile controls. I also hate using my phone as a music player as phone calls require me to interface with the player, rather than just take out my earbuds and answer the call (much faster and easier)

The real, and best, reason to not discontinue it is that the classic represents Apples first big win. Its a very symbolic design, and I doubt they will be retiring it...ever. Much like porsche and the carrera, or Ford and the F-150.

The classic IS the ipod. Notice how people still call the ipod touch the "itouch". Few think of it as "the ipod".

There always be a market for a slim, easy to use, portable, high capacity music player with touch controls.
---
Justin Bieber sent out invites
Where are all you "Apple is doomed" sayers now?:p :D

Apples sells ~4 Million Macs per quater. That's ~16 Mio a year. Given a 4 Year Life time that's "only" ~64 Mio Mac's installed, maybe more. That should be enough to keep developers happy.

So ADOBE, release those f#$%ing universal binaries NOW!!!!
*Most critical applications will be converted by September*

Interesting...
---
Justin+ieber+irthday+
so i hit 5 million points on jan 27, and i hit 6 million points today. so that last million took me 49 days. not my best so far, but hopefully once i get back to my apartment next month i'll be back in business

so i hit 6 million on 17 mar, and today (20 apr) i hit 7 million! that's about 34 days. much better than my last million, but still not as good as it could be. hopefully i'll get everything worked out and going smoothly
---
cburton04
Feb 23, 06:43 PM
MacBook Pro 2.16GHz C2D with Dell U2211H (http://accessories.us.dell.com/sna/products/Displays/productdetail.aspx?c=us&l=en&cs=19&sku=320-9271).
Visidec monitor arm (http://www.amazon.com/Visidec-Articulated-Monitor-Support-Displays/dp/B001M4HF3I/ref=sr_1_1?ie=UTF8&qid=1298502587&sr=8-1) and laptop arm (http://www.amazon.com/Visidec-VF-AT-NK-Monitor-Displays-Polished/dp/B002UJVIA0/ref=sr_1_3?ie=UTF8&qid=1298502587&sr=8-3).
Macally ICEKEY Keyboard (http://www.amazon.com/Macally-USB-Slim-Keyboard-ICEKEY/dp/B00006HYP6/ref=sr_1_1?ie=UTF8&s=electronics&qid=1298502832&sr=8-1) with Logitech mouse (this (http://www.amazon.com/Logitech-910-001204-Corded-Mouse-M500/dp/B002B3YCQM/ref=sr_1_14?ie=UTF8&qid=1298502892&sr=8-14) is the current version of it).
Galant desk (http://www.ikea.com/us/en/catalog/products/S39837008) from IKEA.
Other things include juggling balls, dry-erase markers, an iPhone, and a card from my grandmother.



Cool setup with the monitor and laptop mount.
---
Or when there are multiple threads analyzing a photograph of a banner with dozens of icons on it, and nobody notices the photo also shows (the same) two covered banners. :)

There are actually 3 covered banners on the ground floor.
---
rasmasyean
Apr 8, 12:22 AM
Off Topic from Lybia. In some way I think WWII (or parts of it) has become a bit too mythological. Oh, and I am personally getting tired of hearing "The Greatest Generation" line getting used all the time by prominent figures in the country.

Back On Topic.

I don't really know what you mean by "mythological", but I guess you might be talking about how WWII is in a lot of movies and such. But I think that's just because of the timeline of TV/Video advancements to rapidly spread stories about psuedo-history.

If anything, the Cold War is more "mythological". Although not many ppl (of the belligerants themselves) actually fought and died, the existance of the Cold War gave rise to such advanced technology that has made the US "mythological". Rocketry, intercontinental filght, stealth, precision bombing, spacecraft, digital imaging, computers, the INTERNET.

Before WWII I don't think you can call the US a dominant world power. If anything the British were better...and especially the Royal Navy (although today is like a pale shadow of the US Navy) was the sheet...next to the Germans some may argue, of course. The US was just "protected" by geography and was an industrial revolution giant able to covert impregnable factories into war machines. Not that the highly capitalistic nature of US business moguls didn't help, naturally.

I mean, maybe the Nuclear Age was ushered by the US, but even that wasn't because of ppl who grew up in the US. It's more credited to ppl who like fled other parts of the world to be "safe" in the US. And of course, after WWII, many more "mythological minds" were "captured" and/or "found a haven" in the land of the last man standing...to give rise to Cold War toys.
---
I suppose this begs the question 'How would you prefer they quantify the No Fly Zone?'Perhaps square miles would be a more useful measure. ;)

What country hasn't been used as "target practice"Gotta keep your eye in, I suppose...
---
Dell is setting the pricing. It's not about the vendor costs.. it's all about what vendors think customers will pay.

I'm shopping for one to two compution nodes right now and the Dell Quad-Core 1U servers price at a bit cheaper at 1.86GHz [quad] vs. the dual-core system at 3.0GHz. Since 1.86GHz is very near the low end of the processor line, I'd suspect that we'll see the high end quad-cores sell for much more than the high-end Dual-cores. It won't matter what the part costs are [they are much closer]. There's too much extra value to end users who really need to run a lot of threads.

For most people, one Core2 Duo is plenty of horsepower for a long, long time. I'm typing on my new MacBookPro Core2 right now. One downside with the Core2Duo.. the thermal envelope IS higher than the Yonah CoreDuo processors. This thing gets pretty loud when the cpu [and the fans] spin up. It is wicked fast though [15" model with 2.33GHz]
This is one reason why I don't suspect we'll see a Core2Duo in a Mini any time soon. First off, the cpu is way too fast for a system with Integrated grpahics (unless you want a mini computation node). Unfortunately, Apple hasn't listened to me for the last few years so they haven't built in X-Grid support into all their consumer apps. If they had, your Mac MediaCenter could invisibly speed up the rendering of your iMovie project that you do on your iMac or Macbook. ;-) [as I always tell Apple, I hold no IP on potentially good ideas I provide publicly to Apple, go take them]

For most people, the towers are way too fast. I've set up a few dual-dual 2.66GHz machines and they are wicked fast. It really is difficult to slow them down even when you go out of your way to try (like Mathematica, HandBrake, a fork-bomb, and several other apps).

For me at home, the only reason I'd want a Tower would be for the X1900 video option. The Core2Duo iMac is more than powerful enough in every other way (even the occasional video work). I don't loose money when I'm waiting on a computational cycle though (like some of the people here)

At work, it's a different story. I'm looking for a very small computational cluster or One large computational node and 4 CPU cores may not be enough for multiple users.
Quad Dual-Core Opterons are too expensive so the Dual Quad-Core Intel systems would be perfect. The only problem is, at 1.66 and 1.83GHz, I'd likely be better off with 2 dual-core Core2Xeons running at 3.0GHz because they'd retire threads much faster and they run cooler (our chiller is over 20 years old so heat is a big issue). The Quad-Core Xeon chips run back up into the thermal range of the old P4 family chips. My whole excuse for new funding is to replace cluster of 22 single processor cluster nodes (ranging from 750MHz to 1GHz Athlons).

BTW.. it was some stupid ffakr who predicted in the last thread on this topic that we wouldn't see quad-core mac towers at this time. :-)
I still suspect we'll see Quad-Core chips in one or two high end Tower models only and that will happen at MWSF at the earliest. I also think that it is no coincidence that Apple hasn't replaced the old PPC XServe Cluster Node yet. :-) Considering the relatively low part cost if moving from dual to quad cores.. I suspect that Apple will return the XServe Cluster Node and it may be Dual quad-core only.

ffakr
---