I live in America. I love
What's with all these tablets being advertised in landscape??

I've had the first ipad since it came out last year and I'd say my Portrait to landscape usage ratio is like 70% portrait / 30% landscape.

I view webpages, read the WSJ, NYPost, books, ipod etc.. all in portrait.

Landscape is for tv shows / movies and some games.


Why are these tablets all designed as if the user is going to hold them landscape 90% of the time? Are magazines designed to be held landscape? I don't get these horizontal tablets.

I think the majority of the people use landscape (but don't quote me on that).

Most activities (websites, emails, documents, etc) require scrolling top to bottom, not side to side, so landscape will usually give you a greater view usually.
---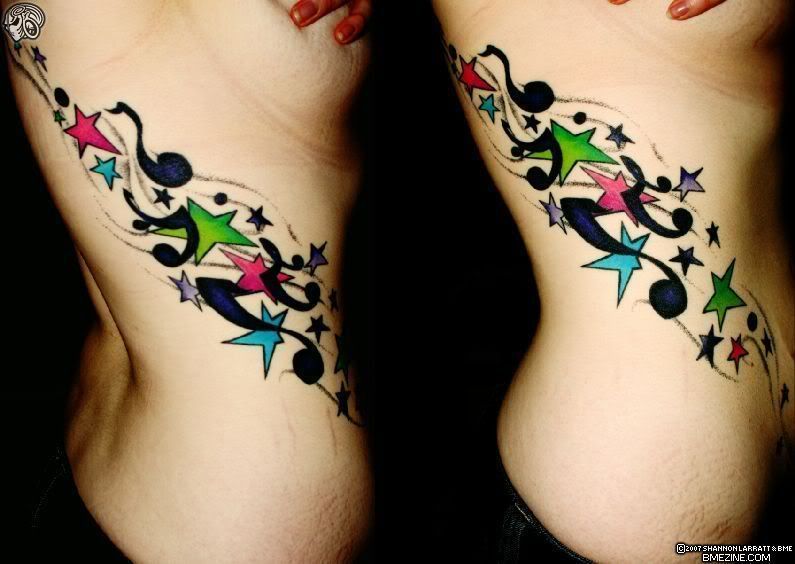 dictate the kind of music
Small White Car
Apr 10, 12:20 AM
Oh, we are totally getting an iPad app to go along with this program. I can feel it.

I would oh-so love the ability to down-rez a Final Cut project and send it to an iPad...do all my rough cutting there...and then bring it back to the Mac and re-link it to the real footage to do the detail work.

I've had a lot of fun playing with iMovie on the iPad. I am drooling for something similar that works as part of a Final Cut Pro workflow.


Interesting news, but the bit about booting competitors is downright disgusting.

I'm a little confused...why was Avid presenting at a Final Cut Pro User Group's meeting anyway? Do they just come in and are like "Hey, you've all made a mistake!" or something?
---
music tattoos. Peace. Love.
Kind of a week video card isn't it? I dont know much about Vcards... but feels week. Perhaps its real nice though

What would you prefer, a day video card, or perhaps a month video card? :p :D

Logically speaking, weak minds would also think "a like".

Actually, it's technically "fools seldom differ", but I just like to ignore that part of the saying... ;) :cool:

If Apple is going to be including dual optical drives, you think it would only make sense for them to include more HDD drive bays as well, which to me would be just as (if not more) important and useful. But, perhaps they will not be able to with the added optical drive. Guess it comes down to how much they redesign the case.
---
dark fairy tattoos.
I still don't think this means new MacBook Airs in June. Can anyone really see Apple releasing new hardware before Lion is released?
---
Love and music on single
alent1234
Mar 23, 07:23 AM
To be fair, every smartphone on the market is an iPhone clone and every tablet an iPad clone, so it is all related to Apple in that way.

a lot of the iphone engineers are former palm employees
---
quot;I love House music
mobilehavoc
Apr 6, 03:32 PM
Congrats, you will be able to play with the handful of apps designed for it.
;)

You're absolutely right. Better than the junk in the app store. At the end of the day there aren't that many QUALITY apps on ipad either. I know because I have one.
---
I Love Music Tattoos
jlewis2k1
Aug 11, 11:41 AM
am i the only one here that really thinks this is just a pathetic to even think apple is coming out with a phone? Personally, I can not see apple coming out with one. Honestly, I'm quite sick of hearing all of these posts about potential iPhone stuff. i just dont believe it would happen.
---
If you say you love Punk Rock
I think it is crazy for everyone to think that the music industry is greedy when it getting squeezed out of all of their revenue streams. So, Apple makes hundreds of millions off of their back on the itunes site, and a billion off of iPod sales, and they cannot share in the wealth? Huh?

Apple pays the record labels for every song sold via iTMS, a vast majority of the "99 cents" for a song goes to the record labels (or direct to independent artist). iTMS is providing a new sales channel with effectively zero cost to the record labels (one that avoids manufacturing, shipping and stocking of physical units). This is a totally NEW revenue stream that arguable provides the record labels more bang for their buck then prior revenue streams and it is arguable more secure from copyright violations then prior revenue streams (FairPlay DRM). It also more directly connects customers with music (easy to do impulse purchases, etc.).

Now for the other half of your statement... just why should record companies get money for every iPod sold? This type of thinking is in some ways similar to demanding that paint manufactures should get a cut of the profits of every paint brush sold.

As a side note... I support the record companies/artist going after major copyright violators using legal proceedings.
---
Music tattoos and designs.
Full of Win
Mar 22, 01:29 PM
Lack of Flash support is the achilles heel of iPad. I hope Jobs gets off his high horse and relents.

Don't hold your breath. There are many words that one can use to describe Steve Jobs, contrite or compromising not being one of them.
---
I am a walking canvas and love
This can't be right. MR posters have assured me that the Xoom is better than the iPad. I mean, if you can't trust MR posters, whom can you trust?

You don`t really use the opinion of the American public as a standard for what is "better" do you?

:)
---
Love And Music Tattoos. music
hondaboy945
Aug 25, 04:14 PM
The problem with the surveys that they take is that I would suspect most satisfied customers don't fill them out, and the ones that are not satisfied after make sure to fill them out.

This is the absolute truth. People that are upset want everyone too know, while the rest of us go on loving our products. I really try too take the time to fill out surveys that I get wether the product is good or bad.

Please take time too let companies know when they do a good thing, and when they do things that need a little work. Maybe instead of geting all pissed off about being on hold for a few minutes or not being able to talk to a person that speaks English, you could try your luck with customer service from Dell, HSBC, or any other service center that is located in another country. Then maybe you won't be so bitchy. Sorry for the rant.
---
love and music tattoos
NY Guitarist
Apr 5, 08:50 PM
I agree I for see FCP needing Mac OS X Lion


I'm just guessing but it's possible that Apple will announce the new FCS and ship it when Lion ships, perhaps around the June WWDC.
---
I just love this music note
LethalWolfe
Apr 10, 04:59 PM
Wirelessly posted (Mozilla/5.0 (iPhone; U; CPU iPhone OS 4_3_1 like Mac OS X; en-us) AppleWebKit/533.17.9 (KHTML, like Gecko) Version/5.0.2 Mobile/8G4 Safari/6533.18.5)
Are you sure you understand what is happening here? Apple is presenting at the FCP Users Group Supermeet, no one is getting booted from the NAB show!
Booted from NAB? No. Booted from the SuperMeet? Yes. Like I said before, I hope that those who signed up before the 'Apple take over' will still have a chance to see the presentations that have been displaced.

Now step back for a minute and THINK what are the members of this group interested in?
Obviously they are interested in more than just FCP because the SuperMeet was a successful event prior to Apple's take over.


Lethal
---
i love music. tattoos.
CaptMurdock
Mar 23, 12:08 AM
Which fact do you deny?

Considering the shellacking dished out by the others in this thread, I'm fairly sure you haven't presented any facts for me to deny.
---
live laugh love quotes
Bill McEnaney
Mar 1, 05:10 AM
It's life Captain but not as we know it.:confused:
I don't understand.
---
plus, xanga,i love dec cars,
leumluath
Aug 11, 11:56 AM
isn't it about time you guys got in line with the rest of the world? GSM has more than 81% of the world market.

...the GSM providers' coverage area is inadequate. I need a phone that works most everywhere (in the US), not just along expressways and in major cities. Bad as it is, CDMA is the only practical option for those of us who travel.
---
Music Tattoos
LOL, if you think final cut is from the 90's then Avid Media Composer is from the 50's. It's horrible GUI. I wouldn't learn it, if they paid me big bucks. Well I take that back, I would, but I would hate it. Avid Looks like a POS, the graphics designers at Avid have always been behind though. Look at Protools.

No kidding!

280734

Where's Picasso when you need him? :-)

Avid image was from here:

http://www.youtube.com/watch?v=tYw4vvr7Aq4
---
Music Tattoos
WhySoSerious
Apr 11, 11:40 AM
Hi

With all the Android phones coming out and manufacturers having no specific cycle, the iPhone is really out of date already!

iPhone 1 - 2G
iPhone 2 - adds 3G
iPhone 3 - adds 3GS

Therefore the above three phones are all 'old' regarding what was released around the same time.

iPhone 4 - will be about 18 months old by the time the iPhone 5 comes out.

People will loose interest in Apple iPhones with so many other new releases coming out on a regular basis.

QFT

Apple may innovate and capture an audience at the start of the race, but boy do they sure tapper off in the long stretch and lose market share over time. They should really be pumping out multiple iPhone versions in 6 month increments...same for the iPad. Upgrades don't need to be major, but enough to keep people on the hook for their products.
---
i love music wallpaper hd,
On an unrelated note, wouldnt it been cool to effectivly install a whole OS on RAM. That would be noticably quicker....

The OS would be faster but unless you had tons of RAM, the Apps ... :)

Modern OSes use RAM not used by apps to cache recently used files/data, since it makes more sense to keep around stuff the system mind need again. Most OS files aren't needed (just look at the size of the OS itself on any system!).

Of course, back in my Amiga days, pretty much all the OS was running from ROM/RAM, and it had pre-emptive multitasking but no VM system. As a result, it was incredibly snappy to use, despite being a 7.14MHz 68K. I've occasionally seen real Amigas since then and I'm always impressed by how "fast" it feels, even if the system itself seems rather primative by modern standards.

I imagine the early Macs were somewhat similar in this regard, but I didn't use one properly til the early 90's, by which time I was more interested in Unix, VMS, etc.
---
Iconoclysm
Apr 20, 04:17 PM
It does not matter that it was not US company as long as they were registered in US. Remember Apple suing Australian supermarket chain company for using as their log letter W which slightly resembled an apple?

It did matter back then, when the best you could do was apply for a trademark in the US and be approved or not be approved. Apple is a global company, trademarked all over the world...not in the 70's.
---
I don't like Adobe anymore. :mad:
I dunno, I mean, I guess they could use core image, but really. CS3 will probably have PS, Illustrator, ID, FW, Flash, DW, CF, Contribute, Bridge and Acrobat. That's 10 apps. Would you want to develop 20 apps, just so that Mac users could have Core Image? Until competitors come along with Core Image support, don't expect Adobe to have it.
---
rezenclowd3
Dec 9, 11:38 AM
Nuck, about the trigger travel: I am right. I wasn't asking about holding corner speed, and your tirade against me is very juvenile. When I pull just over 3/4 travel on the trigger, the in-game accelerator display is showing I am pulling full throttle. It was this way in Prologue as well.
---
All formidable looking tablets, it is indeed the year of the tablet.

So what is next year the year of? Phones again let me guess
---
OceanView
Apr 11, 01:46 PM
I can live with it if they include a larger screen, 4G, Larger Capacity and the A5. Possibly 1GB RAM. That would be sweet :)
---